"This book's a home run!" New York Post – May 16, 2017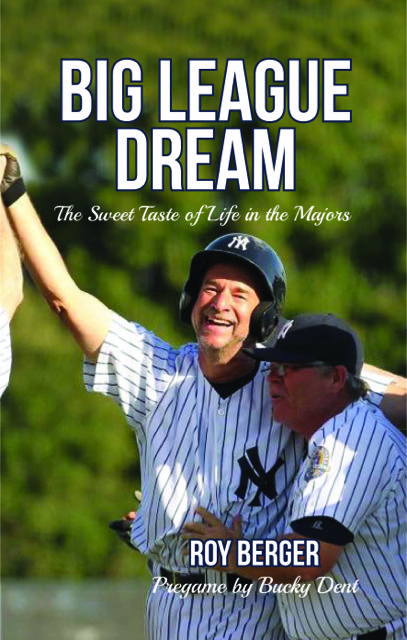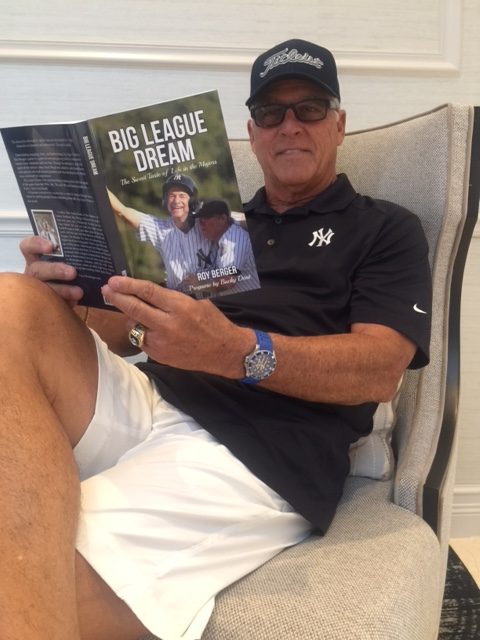 Bucky Dent
Big League Dream is a very personal story of magical connections.  It's a tale of the fortunate and talented few who earned a chance to play Major League Baseball and all the rest of us who could only watch from the stands and wonder what it felt like.
Entertaining, engaging, at times funny and heartwarming, Big League Dream is Roy Berger's paean to a game he loves and grew up with in a time when heroes were untainted and true blue.
A Baby Boomer who followed the game religiously as a child of the 50s and 60s, Berger was not good enough to even make his high school baseball team. But now as a veteran of more than a dozen Major League Baseball fantasy camps, Berger had a chance to be coached by some of the games most recognizable icons over the course of playing the game he loved with the players he adored.  Roy had access to never-before-told tales of that era.
Big League Dream is the next best thing to sitting down with Bucky Dent, Maury Wills, Kent Tekulve, Ron Swoboda, Jim 'Mudcat' Grant, Jon Warden, Gary Bell, Steve 'Psycho' Lyons, Jake Gibbs, John Mayberry, Chris Chambliss, Mike LaValliere, Dennis Leonard and Fritz Peterson, who were once every kids' idol and now thirty, forty and even fifty years later through fantasy camps have become contemporaries and colleagues hearing stories few, if any, have ever heard.
And there's also a profile of the world's preeminent hockey play-by-play broadcaster, Mike 'Doc' Emrick, who put on his beloved Pittsburgh Pirates colors for a week.  And let's not forget the ladies of the game!
Berger, a Birmingham, Alabama businessman by trade but a writer by instinct, has a talent for putting people at ease and letting them talk.
Big League Dream is the result.
Cindy Adams - New York Post - May 16, 2017
"This book's a home run!  Big League Dream is like sitting with Bucky Dent, Ron Swoboda, Fritz Peterson, John Mayberry and Jim 'Mudcat' Grant…. and hearing stories from the talented few who earned the shot to play while the rest of us could only watch from the stands."
Hank Steinbrenner, Partner/Co-Chairman, New York Yankees
"I love the passion and enthusiasm for baseball that Roy Berger brings to 'Big League Dream!' "
Gregg's Baseball Bookcase - May 14, 2017
"Big League Dream walks us through relationships (Berger) has created and also showcases the stories of some great names of the game as well.  It's a neat look behind the curtain that portrays to the readers what it might be like if we were in his shoes.  Roy's books are always a good read for the average baseball fan who loves the game.  It's a fun and easy read."
Bob D'Angelo - The Sports Bookie - June 18, 2017
"Reading Berger is like sitting in a sports bar swapping stories with a friend, except the friend has the better tales to tell."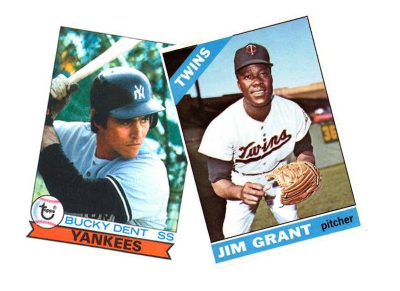 Bucky Dent & 'Mudcat' Grant
Bucky Dent wanted to be an Alabama running back; instead, he became a Yankees legend. 'Mudcat' Grant sang with his voice and his pitching arm.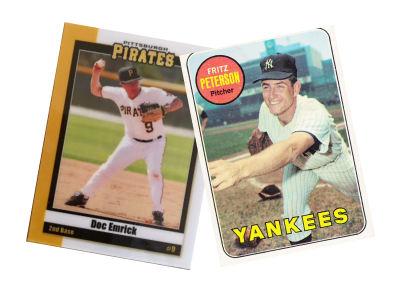 Mike Emrick & Fritz Peterson
'Doc' Emrick and Fritz Peterson have two things in common: their love of baseball and hockey.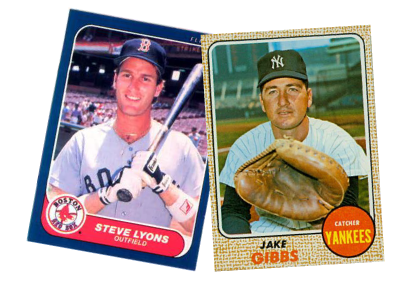 Steve Lyons & Jake Gibbs
Steve Lyons earned the nickname 'Psycho'.  Jake Gibbs could have been a first round NFL pick.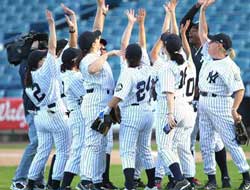 Ladies
Lady fantasy campers are truly in a league of their own!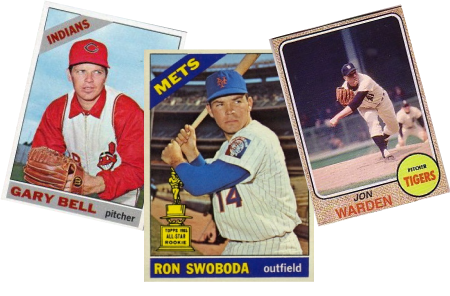 Gary Bell, Ron Swoboda & Jon Warden
Gary Bell played in two All-Star games in the same season. Ron Swoboda made the most famous catch in Mets history. Jon Warden parlayed one season in baseball into a World Series ring and career in comedy.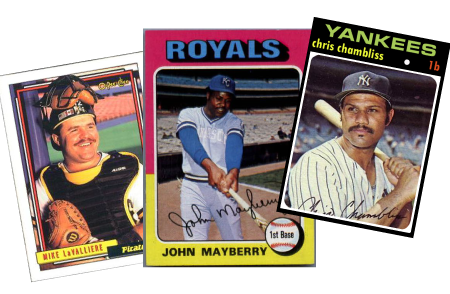 Mike LaValliere, John Mayberry & Chris Chambliss
Mike LaValliere wanted to win a Stanley Cup; instead he came within inches of a World Series.  John Mayberry and Chris Chambliss were on opposite sides of a championship walk-off home run.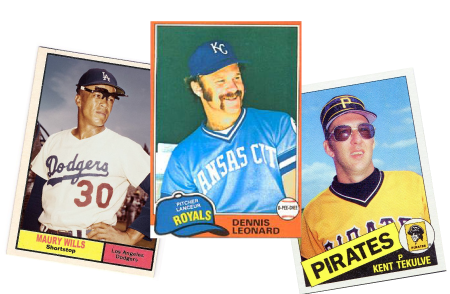 Maury Wills, Dennis Leonard & Kent Tekulve
Maury Wills speed changed the game. Dennis Leonard was always an ace and never an All-Star. Kent Tekulve's right arm was elastic.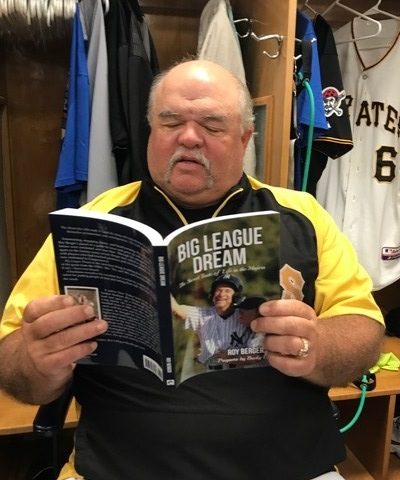 Mike 'Spanky' LaValliere
Former Cardinals-Pirates-Phillies and White Sox catcher Mike 'Spanky' LaValliere, now on the Pirates spring training coaching staff, takes a few minutes to read about his gritty career before heading to the field in 'Big League Dream'.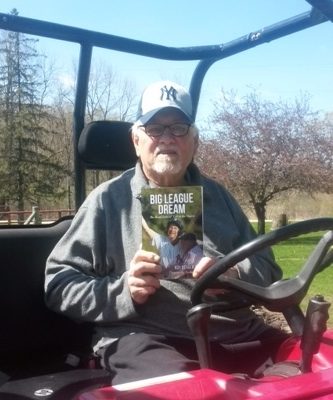 Fritz Peterson
"It's the best work I've ever seen on our 'situation,'" former Yankee pitcher Fritz Peterson said about Roy Berger's portrayal of the 1973 wife-swap between Peterson and teammate Mike Kekich in 'Big League Dream.'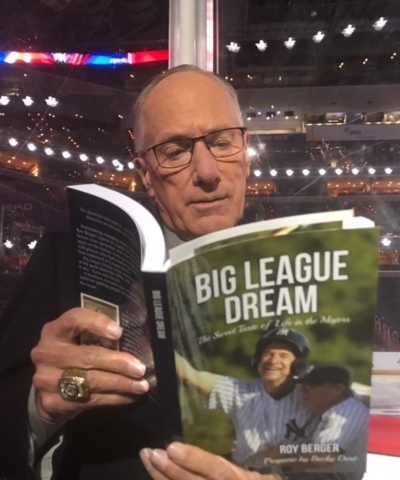 Mike 'Doc' Emrick
Mike 'Doc' Emrick, the preeminent hockey play-by-play broadcaster in the world, relaxes for a few minutes before a Stanley Cup playoff game and reads about his long forgotten baseball days in 'Big League Dream'.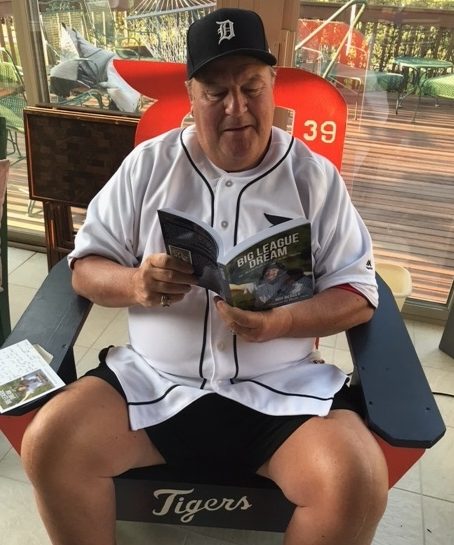 Jon Warden
Jon Warden spent only one year in the Big Leagues but made the most of it with a World Championship ring as a 1968 Detroit Tiger.  He capitalized on that season and now enjoys a career in stand-up comedy and is the dean of the fantasy camp kangaroo court judges!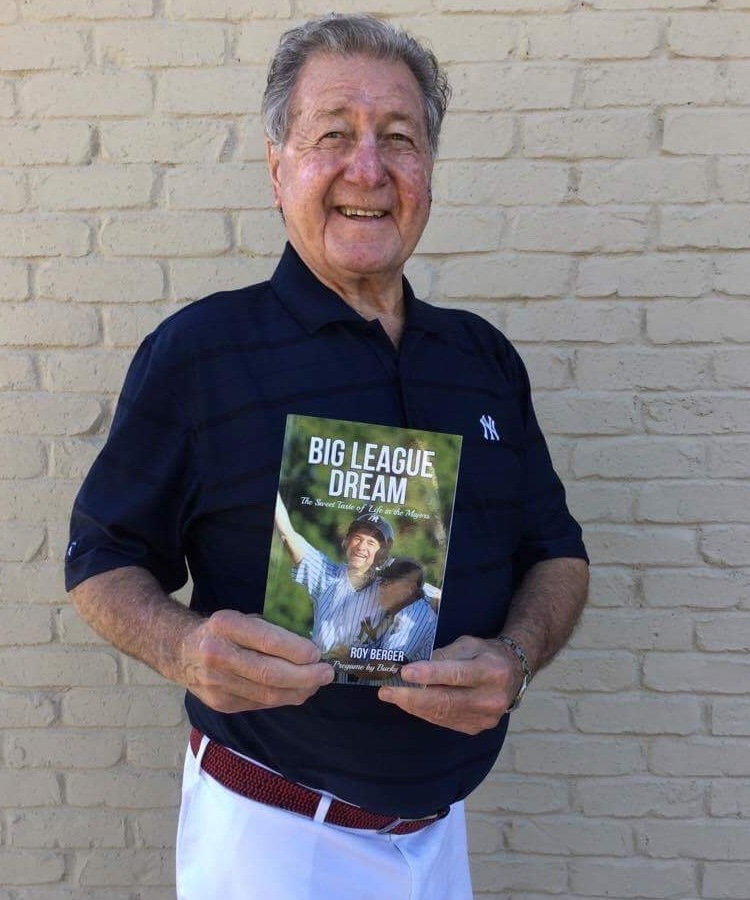 Jake Gibbs
A
n All-American football and baseball player at Ole Miss, he quarterbacked the Rebels to the 1960 National Championship. He was ticketed to be a NFL first round draft choice but told the Browns & Oilers not to waste their selection as he wanted to play professional baseball. The New York Yankees are glad he did!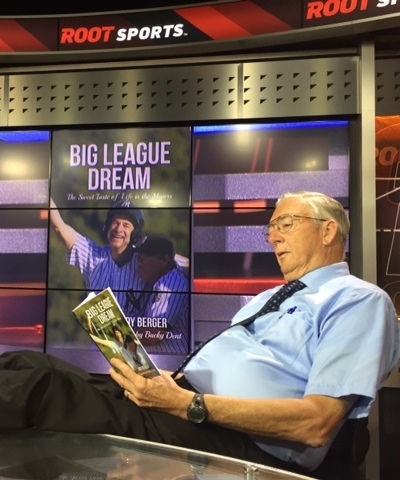 Kent Tekulve
Teke says don't judge a book by its Yankee cover!  The ROOT sports analyst and Pirates Fantasy Camp director, reads about his high school basketball exploits and the big red-headed kid that scored 40 points on him and is now in the Basketball Hall of Fame.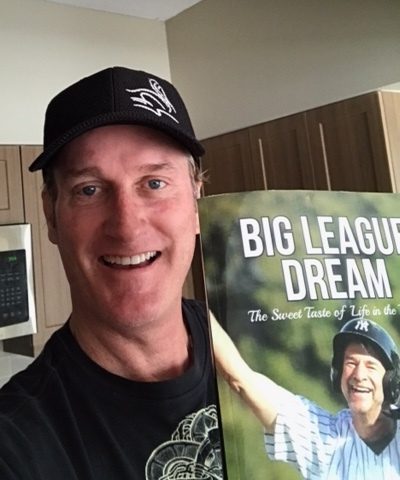 Steve 'Psycho' Lyons
Steve 'Psycho' Lyons got his nickname honest from pulling down his pants in Detroit to running back to an occupied base.  But what many forget is he was a heck of a utility guy for both the White Sox and Red Sox.
"Great book!  I thoroughly enjoyed all the stories.  Brought back many memories.  The last page left me teary eyed."
– Bill Steger
"…brilliantly written and a fun read!"
– R. Collins
Order Big League Dream NOW!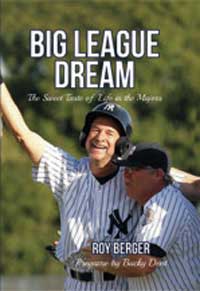 The chosen few who made it–and the many who only dreamed of it–find themselves as teammates and contemporaries. The result is golden.
About the Author
When Roy Berger was unceremoniously cut from his Clarke High School baseball team in 1968, the Long Island native knew his career of carrying a glove instead of a briefcase to work had ended. Instead, he studied for a communications degree at the University of Miami and entered the workplace, not a big league clubhouse.
Today Berger, 65, is the President/CEO of the premier medical assistance provider in the country, MedjetAssist based in Birmingham, Alabama where he gets to watch the AA Birmingham Barons all summer and yells 'Roll Tide' in the fall.
He and his wife Andi live in Mountain Brook, Alabama with their two chows, Ibis and his protege, Duece.  They have two sons, Jason, a television comedy writer and Scott, a luxury hotel executive, both living in Los Angeles.
Since 2010 Berger has found a baseball rejuvenation through Major League Baseball fantasy camps where he has befriended many of his heroes as a kid.  He can still throw a baseball and hit a 40 mph change-up.  However, running 90 feet, gets tougher every year!